Samco Growin Li.29/34 is a new line of high-class coach designed by Samco in Japanese style. This is a breakthrough for a medium-sized coach with ISUZU 4HK1E4CC-Euro IV engine arranged in the rear, combining air suspension using 6 airbags designed by ISUZU synchronized with the chassis system.

Samco Growin Li.29/34 – dòng sản phẩm xe khách hàng đầu của Samco
The Samco Growin' appearance is completely new with the highlight of the curved lines at the top and rear of the bus for a stylish and modern look. The front end has a seamless glass, high-power phas-cos halogen lights combined with an electric rearview mirror to increase the driver's view. The rear has an impressive design, equipped with a rear-view camera for safety.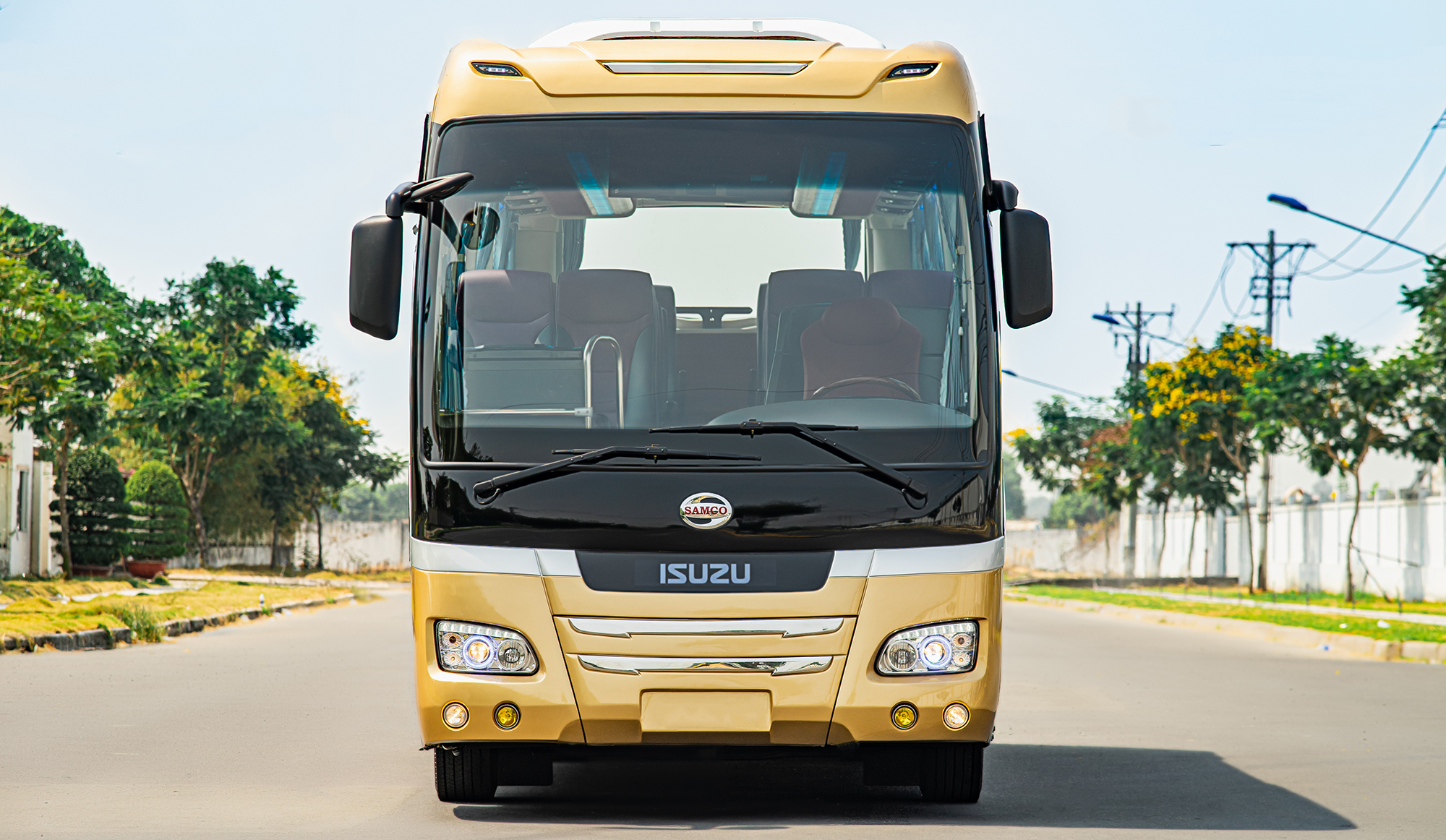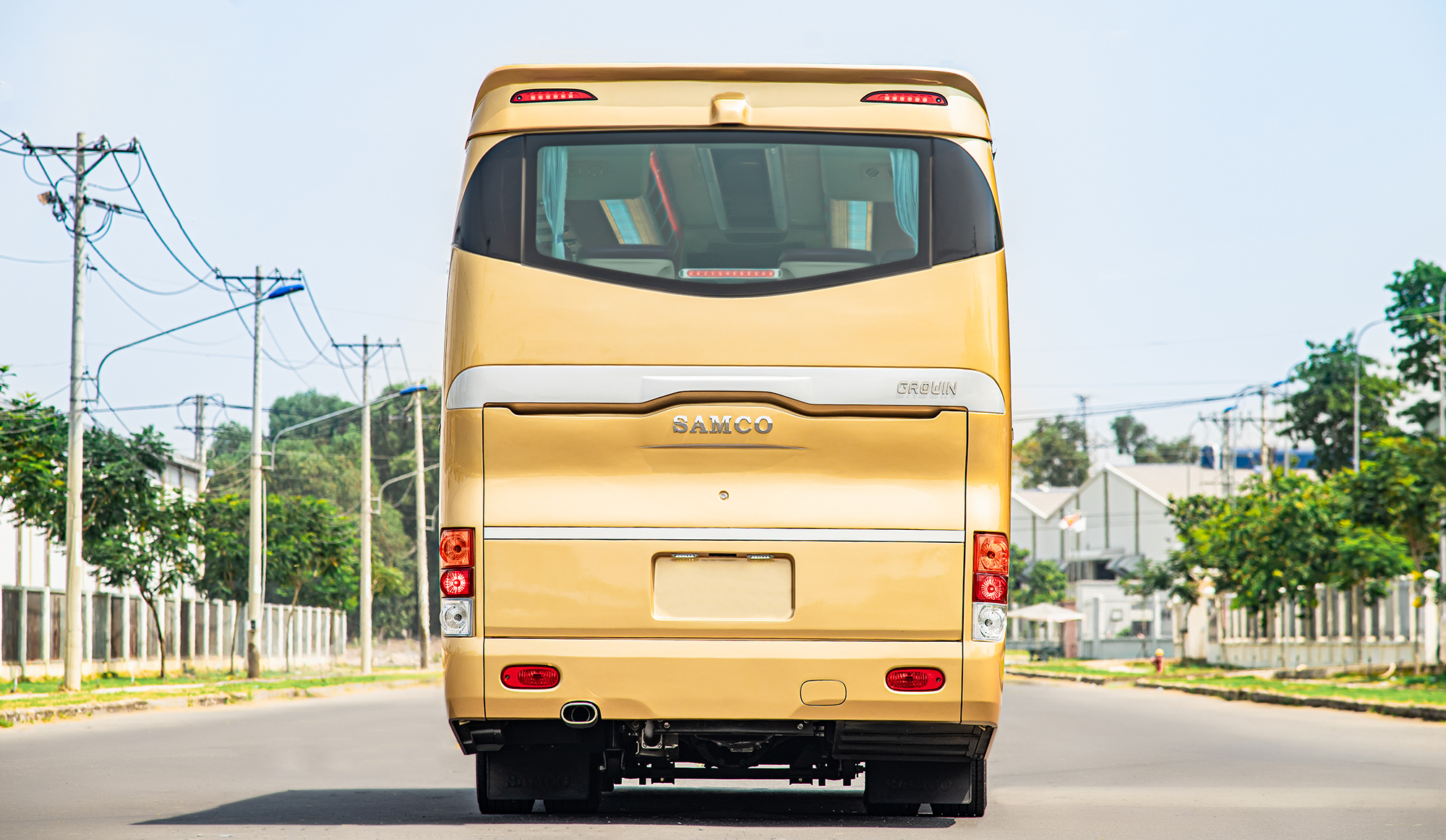 With putting Isuzu engine in the rear, Samco Growin has a large luggage space that can be connected to both sides to help transport large volumes of cargo. Samco Growin is one of the coach which has the largest luggage compartment volume up to 3 m3. Besides, Samco Growin LI.29 / 34 is equipped with Michelin tubeless tires and Alcoa aluminum wheels from Japan, which are durable and quality, helping the coach operate smoothly on all journeys.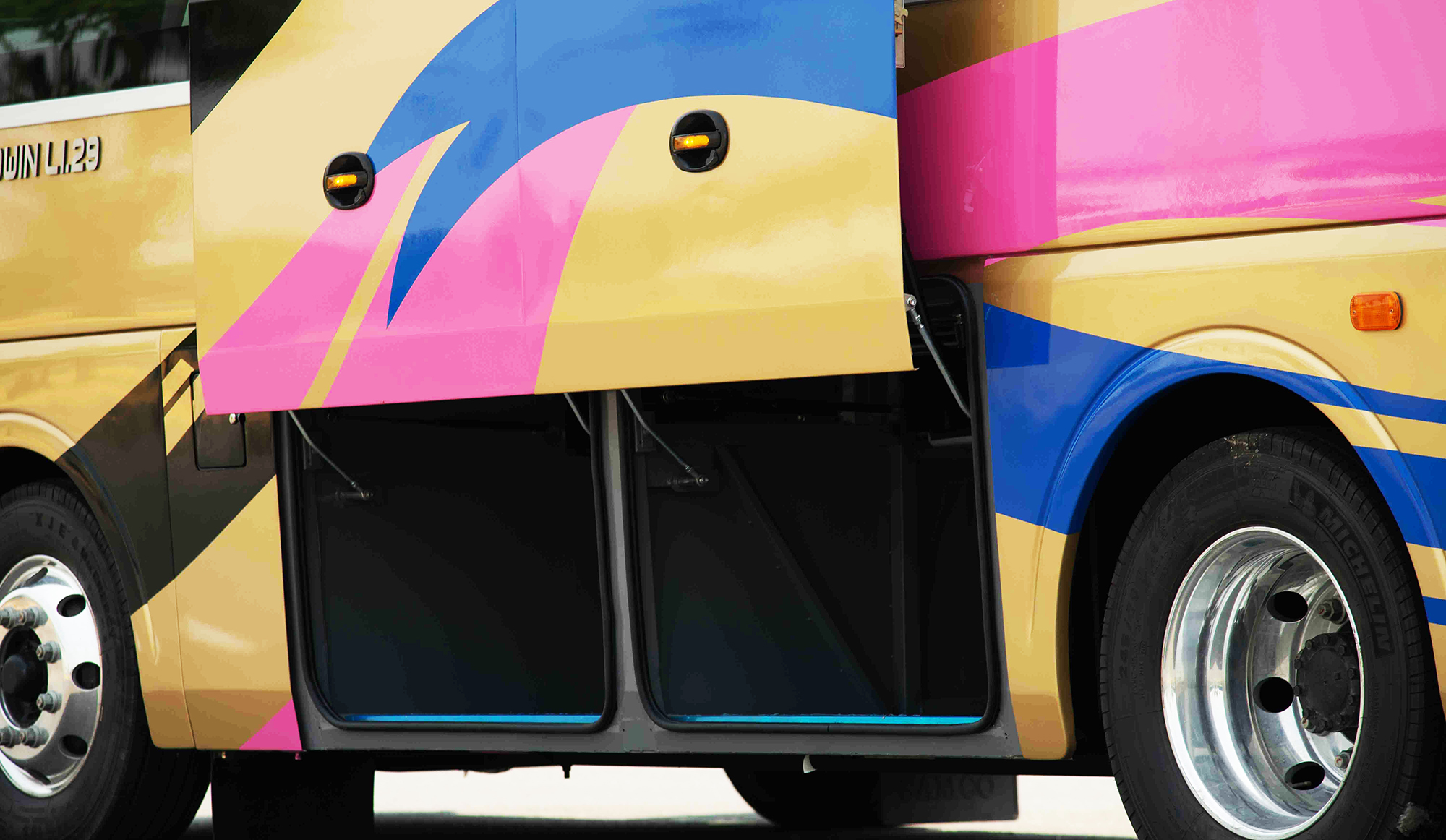 large luggage space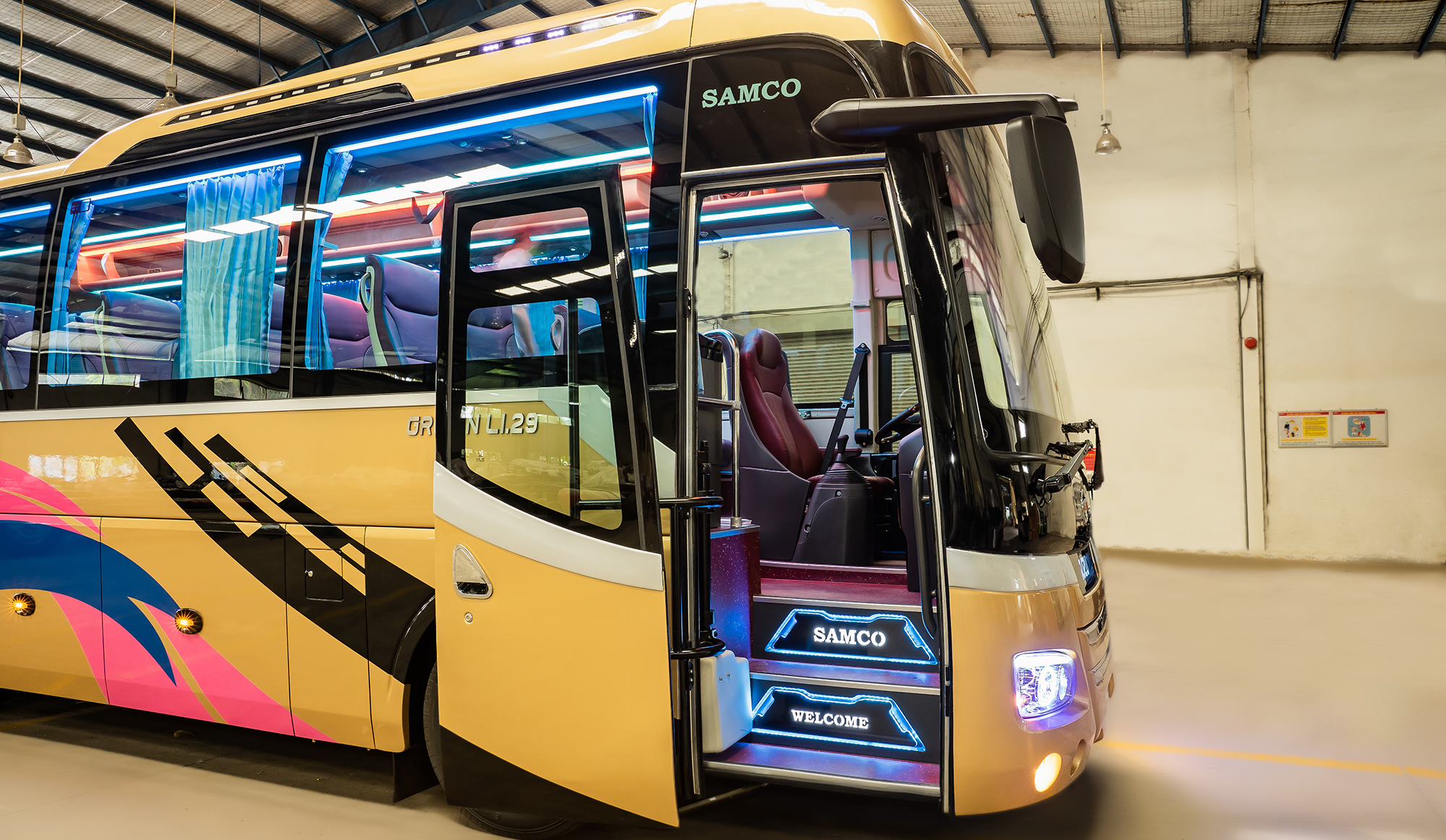 With an overall length of 8.6m, a width of 2.37m and a height of 3.25m, Samco Growin offers a spacious and luxurious interior space, standard for buses of 29/34 seats. Spacious cockpit - equipped with a driver's seat imported from South Korea balanced slightly smoothly, with a modern taplo system and steering wheel integrated many useful features such as smart touch screen Android, Mixer Audio, Amplifier, Vietmap navigation card ... bring comfort and convenience to drivers on long journeys.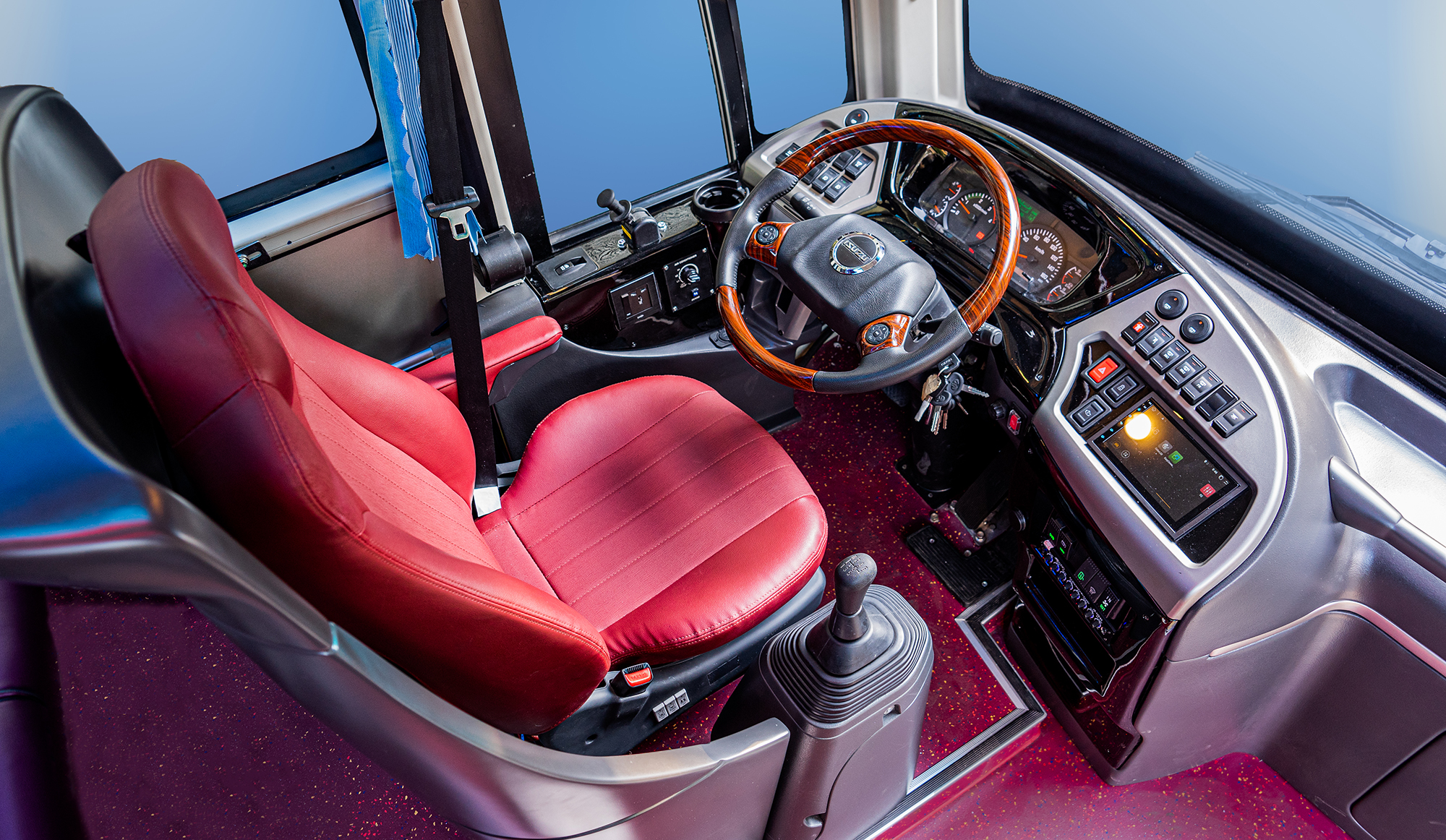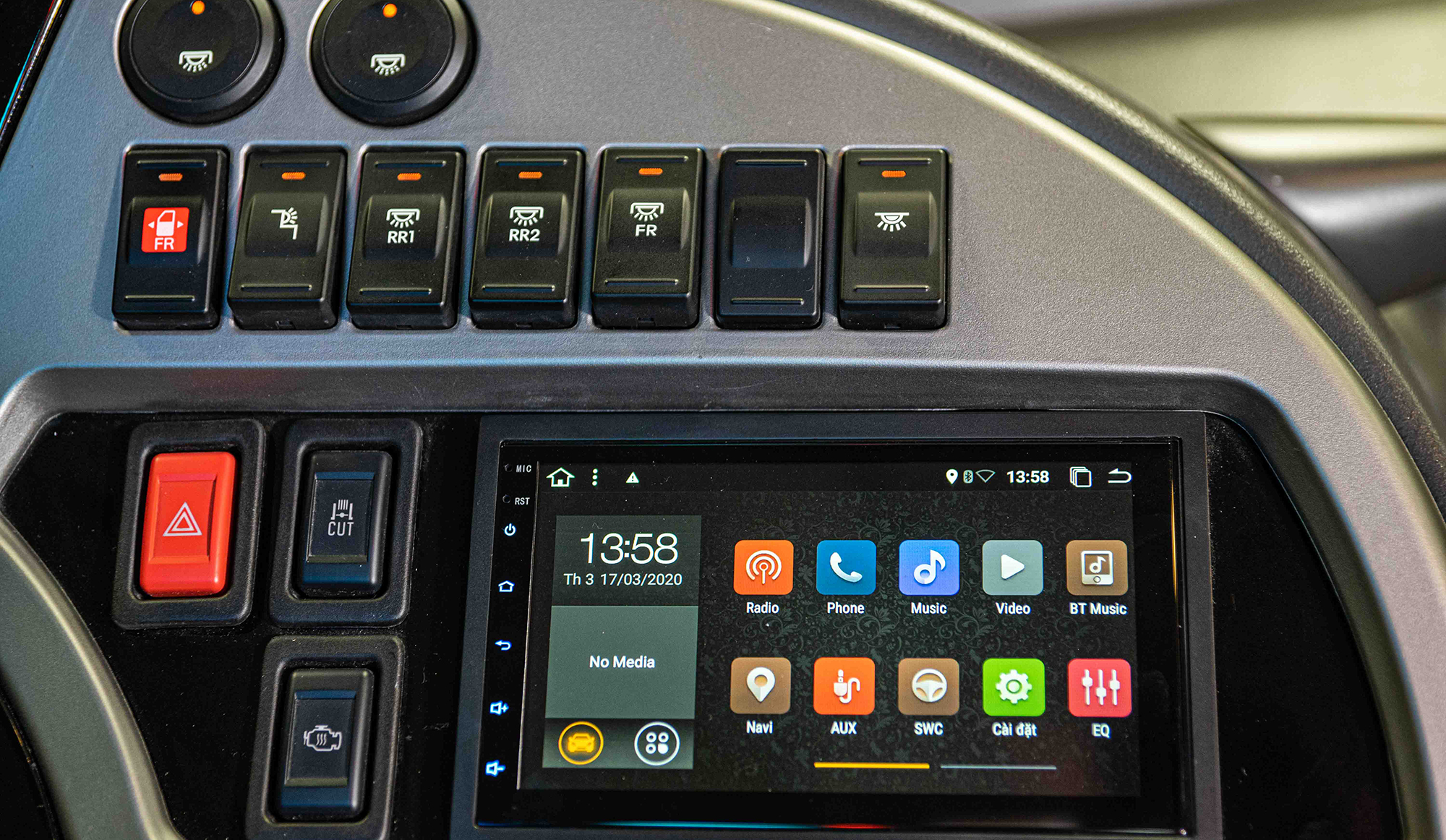 Android touch screen
The space for passengers is luxury with LED - 3D system running along with the car, side curtain lights, reading lights ... Besides, the seating system is equipped with seat belts and a USB charging phone. LCD system and fridge are option equipment according to customers' needs.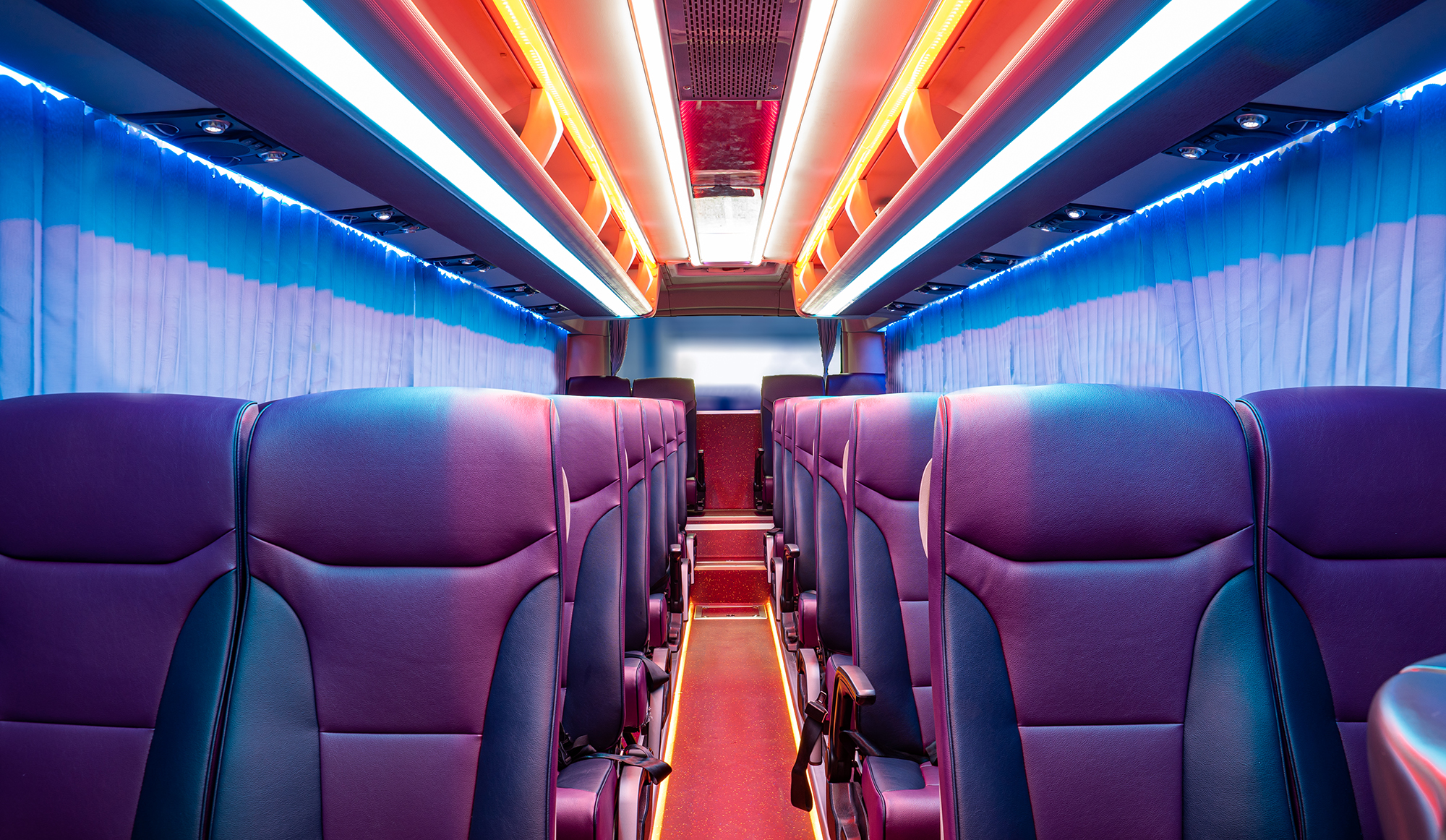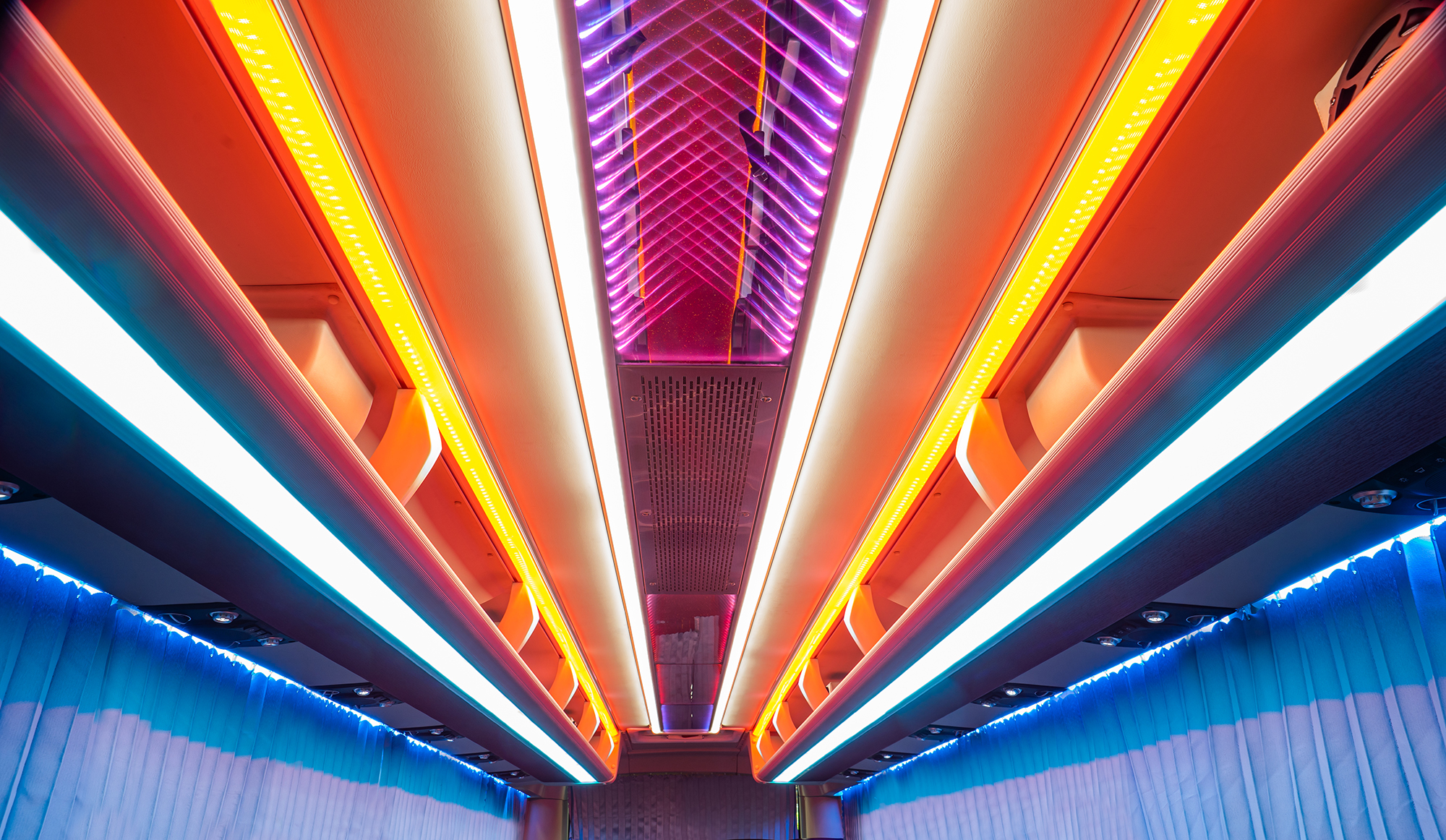 light system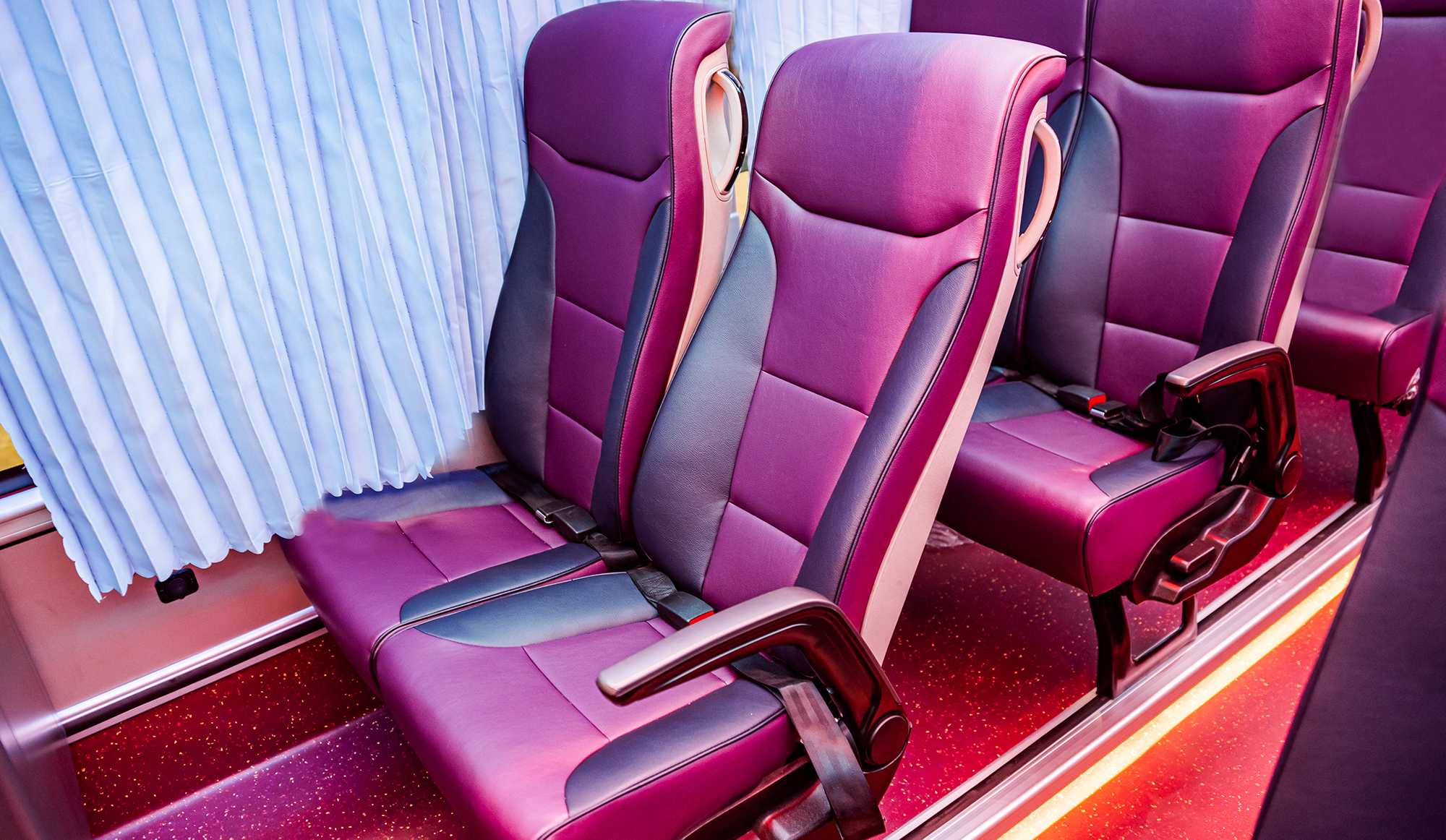 Premium leather seat, seat belts and a USB charging phone
Especially the "heart" of Samco Growin LI.29 / 34 is the ISUZU 4HK1E4CC engine with max power is 190Ps, using the Common Rail System electronic fuel injection system and filtration technology DOC that meets the standards Euro 4 emissions. These make this coach operates durability, saves the fule and protect the environment. The engine is located in the rear to help arrange a large and airy floor. The air suspension system is equipped with 6 airbags (2 front - 4 rear) synchronized with the ISUZU LR490 chassis.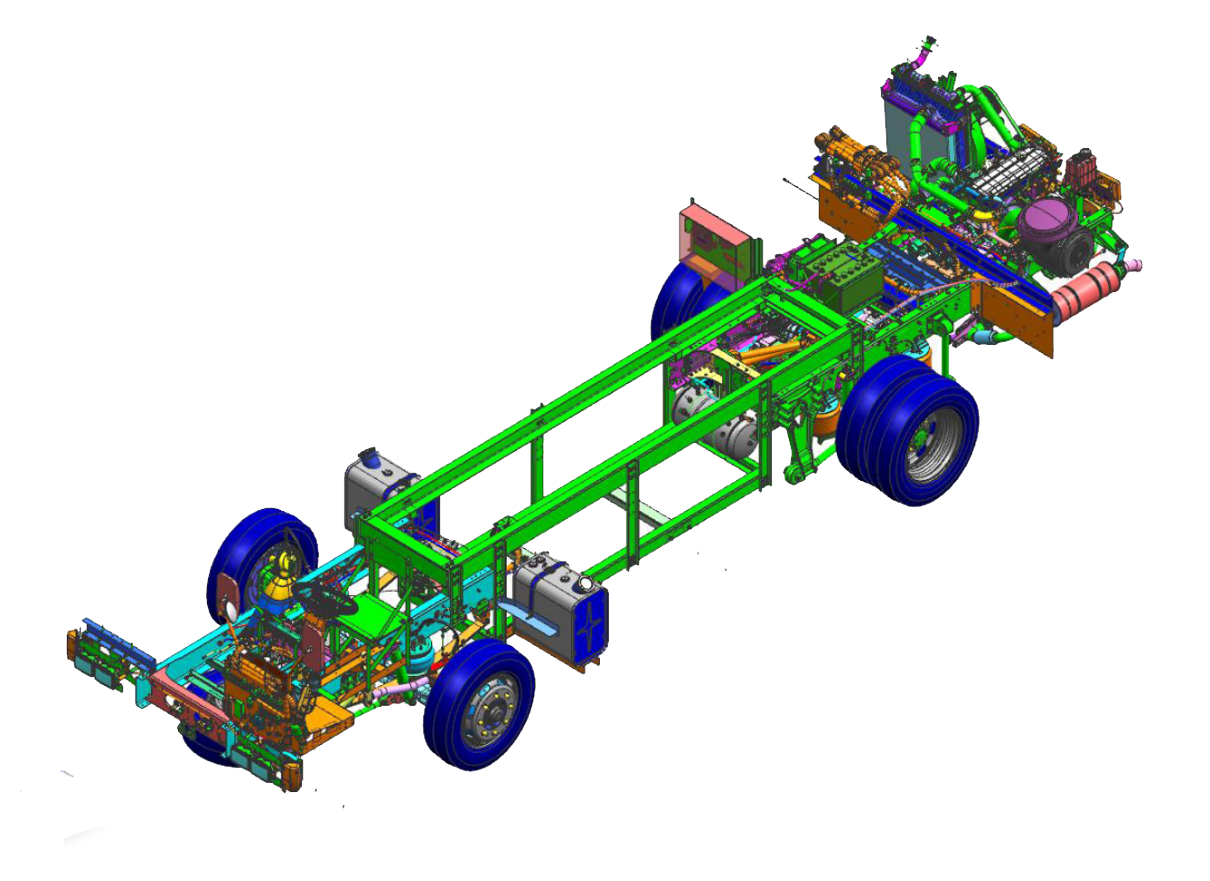 Engine ISUZU 4HK1E4CC on ISUZU LR490 chassis and 6-speed MZZ6W gearbox
It has a 6-speed MZZ6W gearbox and ISUZU chassis, 6mm thick steel frame, increasing safety and bearing capacity, helping this coach operate smoothly and stably in all-terrain conditions. A wedge full pneumatic brake system with A.B.S wheel anti-lock system ensures safety during operation.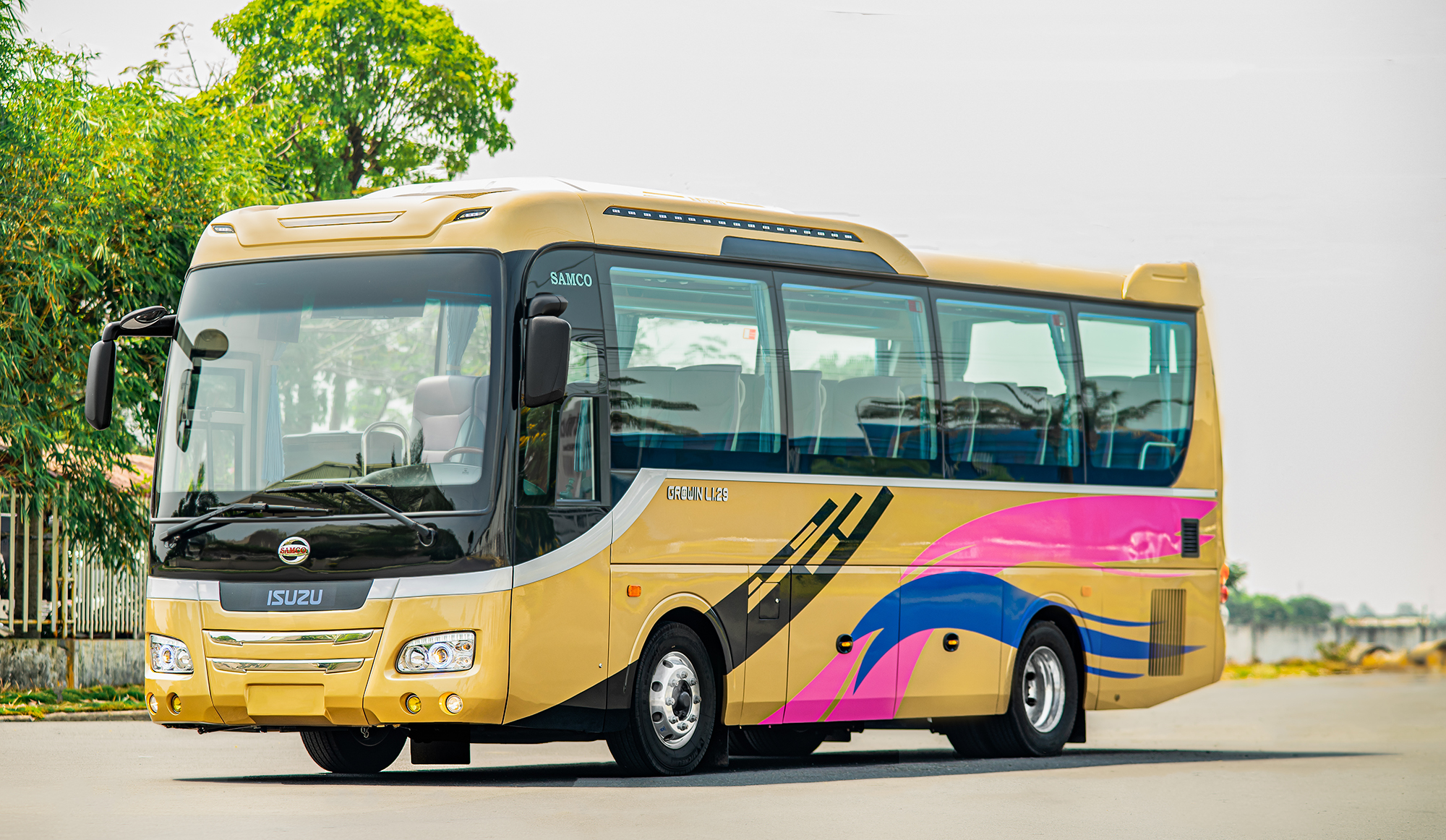 Samco Growin LI.29/34
With superior features, a perfect combination of Samco and Isuzu standards, Samco Growin LI.29 / 34 ( Vietnamese coach with Japanese quality) has become the first choice for service customers - traveling, shuttling officials and employees or transporting passengers on fixed routes.
Details and download the product catalogue at: http://samcobus.vn/samco-growin-li2934
Contact the Samco dealer system immediately to experience the car, details: http://samcobus.vn/he-thong-ban-hang
Written : SAMCO An Lạc